Cavendish Farms Supports the Fish Friends Program on Prince Edward Island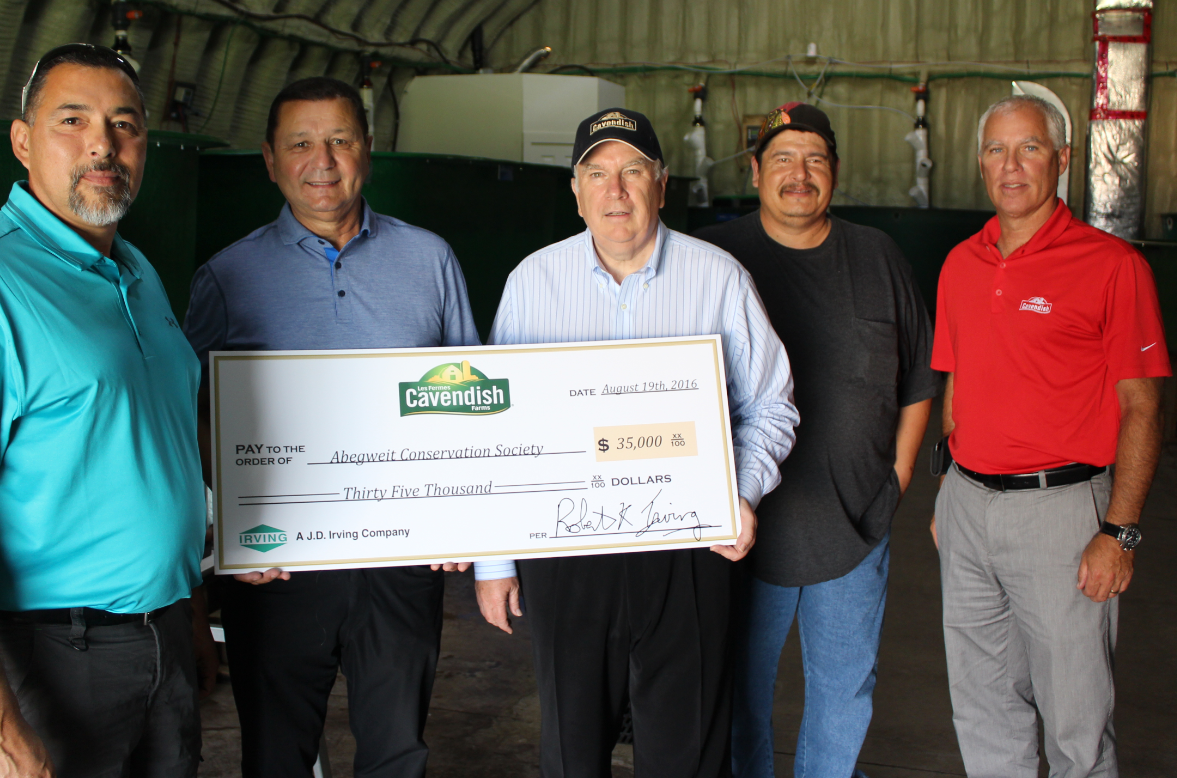 October 26, 2016
Mount Stewart, PE - Cavendish Farms has donated $35,000 to the Abegweit Conservation Society in support of their Fish Friends program. This donation will support the education of Prince Edward Island youth on the production of local fish species and stream enhancement.
"Cavendish Farms continues to support the Fish Friends program because educating our youth on conservation of natural habitats and biodiversity is fundamental to the protection of our environment for future generations," said Robert K. Irving, president of Cavendish Farms. "We are proud to support the Abegweit Conservation Society and the programs they provide to help create a sustainable future."
The Fish Friends program allows elementary schools in the province to get involved in the process of aquaculture. Each participating school is provided 100 salmon eggs and a curriculum. The program provides the equipment, including a fish tank, filter and chiller to house the salmon eggs until they hatch. Once hatched, a field trip is planned for fish release into local rivers. Last year more than a dozen schools participated in the program.
"Abegweit First Nation is pleased to partner with Cavendish Farms on this very important program in the schools," said Chief Brian Francis. "The program teaches important environmental concepts that the youth will carry with them for the rest of their lives."
About the Abegweit Conservation Society
An arm of the Abegweit First Nation, the Abegweit Conservation Society is a Canadian registered charity focused on the protection and conservation of Prince Edward Island's natural resources. Founded on a 10,000-year Aboriginal history of nurturing the land, water and air, they empower Islanders and Island communities to steward the precious environments.
For more information on the Abegweit Conservation Society visit www.abegweitconservation.com.
For more information please contact:
Chief Brian Francis, Abegweit First Nation
(902) 676-2353 bfrancis@mcpei.ca
Wayne McDonald, Vice President, Corporate Relations, J.D. Irving, Limited
(506) 852-7363 Mcdonald.Wayne@jdirving.com