Cavendish Farms Contributes $1 Million to QEH Foundation to Support Same Day Surgery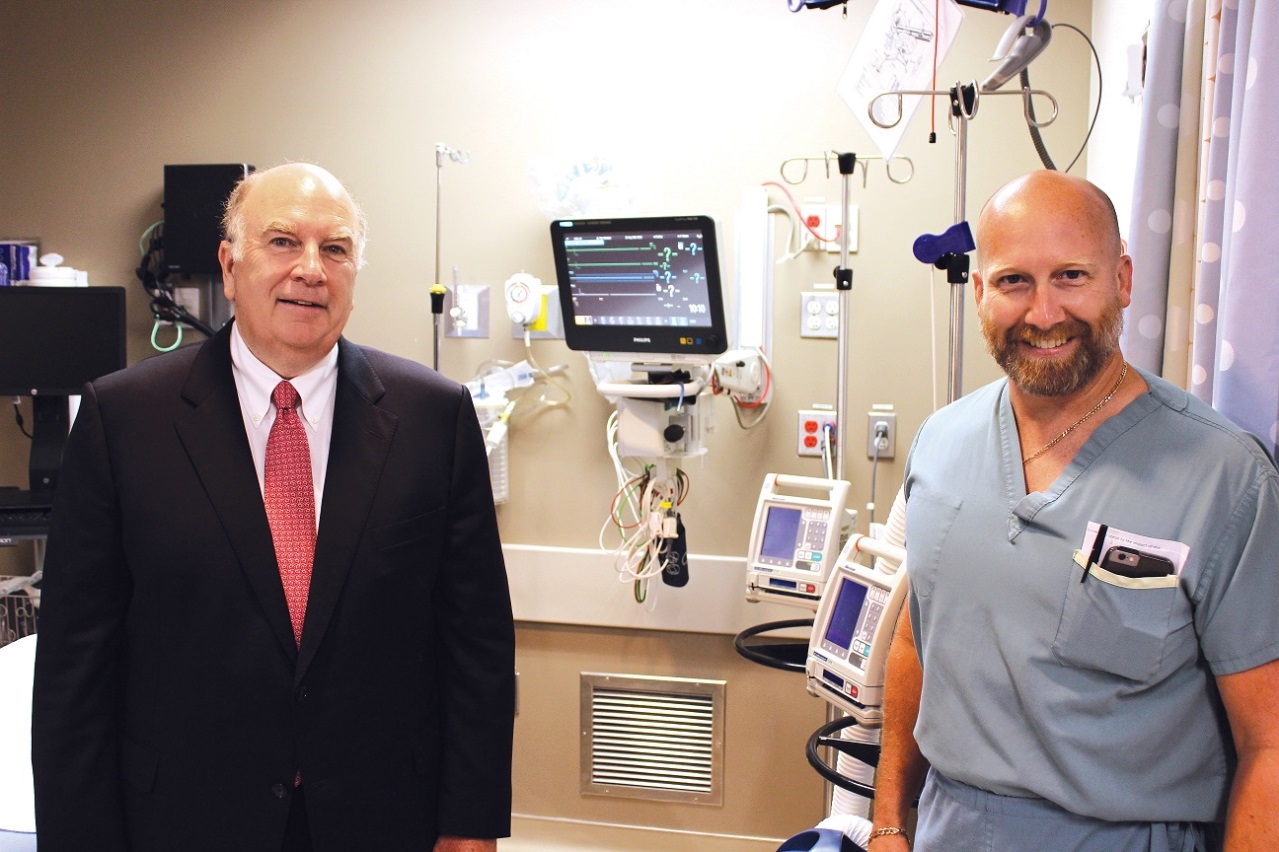 Charlottetown, PEI - Robert K. Irving, President of Cavendish Farms, today announced a donation of $1 million to the Queen Elizabeth Hospital (QEH) Foundation's Endowment Fund. Investment income from the Endowment Fund will help purchase medical equipment each year for Same Day Surgery.
The gift allows the QEH Foundation to continue to fund medical equipment for the newly expanded surgical support services at the QEH, which includes equipment for pre-surgery, day surgery, and the post-anaesthesia care unit.

"Cavendish Farms strongly believes in supporting the communities where we live and work," said Robert Irving. "As a major PEI employer and partner to many Island growers and suppliers, we strive to help make our communities better whenever we can. Contributing to the QEH Foundation ensures that our employees, their families and the people of Prince Edward Island receive the best quality healthcare, right here at home."
The Same Day Surgery services treats approximately 7,000 patients from across the province each year and provides surgical specialties including orthopedic, urology, cancer and ear, nose and throat.

"As the Island's main referral hospital, it is critical the QEH has the most up-to-date medical equipment to treat patients." says Adam Balderston, Chair of the QEH Foundation. "Cavendish Farms recognizes that a well-equipped hospital contributes to everyone's quality of life. We thank Cavendish Farms for believing in the work of the QEH Foundation and being an integral part of our Island community."

The QEH acknowledged the donation on behalf of all patients who will ultimately benefit from the generosity. "This gift allows us to plan for priority medical equipment to continue to care for Islanders, right here at home on PEI," says Dr. Alex Gillis, Chief of Surgery.

The QEH Foundation has begun planning for the upcoming "Friends For Life" Annual Campaign for medical equipment. The campaign will be launched in the fall with a need for over $6 million of medical equipment. "This gift will assist the Foundation in addressing longer-term needs of this important service," says Everett Roche, Board Director and canvasser. "I'm inspired by the generosity in this community and in this case from Cavendish Farms."

For more information or to donate to the QEH Foundation please visit www.qehfoundation.pe.ca or call (902) 894-2425.

Contact:

Helen Chapman
Queen Elizabeth Hospital Foundation
(902) 894-2432
hpchapman@qehfoundation.pe.ca

Wayne McDonald
Vice President, Corporate Relations, J.D. Irving, Limited
(506) 852-7363
Mcdonald.Wayne@jdirving.com