Featured Product
view featured product Featured Product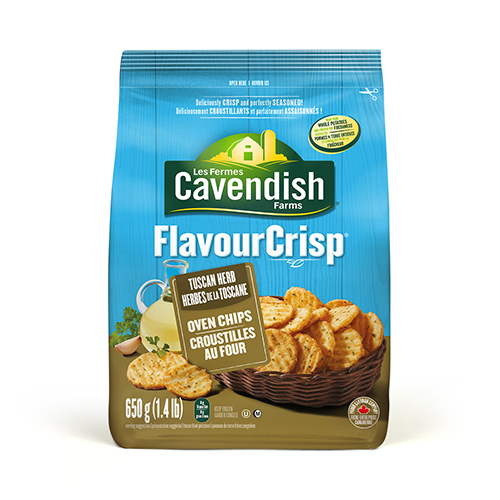 Tuscan Herb Oven Chips
Introducing Cavendish Farms FlavourCrisp Tuscan Herb Oven Chips! These delicious and crispy Oven Chips will likely make you forget about regular chips entirely!
Ingredients
1 bag Cavendish Farms FlavourCrisp Oven Chips
Topper Suggestions
1 large Tomato, chopped
½ pound Bacon, chopped & cooked
1 each Avocado, diced
1 can Sliced Black Olives, drained
2 each Green Onions, sliced
½ cup Salsa Con Queso Cheese, warmed
Directions
Preheat Oven to 425F
Place Cavendish Farms FlavourCrisp Oven Chips in a single layer onto a baking sheet and cook for 12 minutes; flip oven chips over and continue cooking for 11-13 minutes.
Add your favourite toppers and serve warm.