Traditional Cavendish Farms fries deliver superior potato taste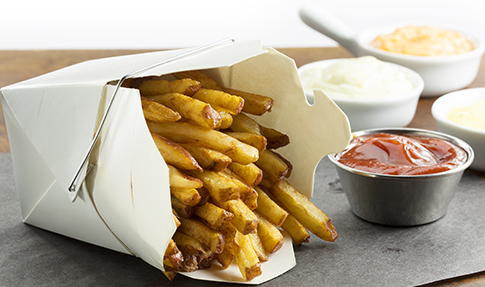 Give your customers the superior potato taste they crave. These premium fries are available in skin-on or skinless options and provide a natural look and flavour sought by potato lovers.
Uncoated fries are quick to prepare and deliver top quality and consistency year-round.