Cavendish Farms fries offer a made-from-scratch look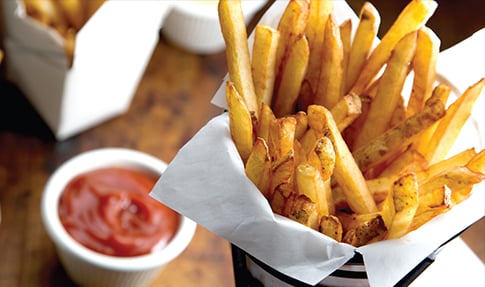 Why cut your own when you can satisfy your customers' growing demand for "real food" with Cavendish Farms®. These premium skin-on fries and chips are the smart choice to deliver fresh, authentic potato taste.
Nothing beats the taste of Cavendish Farms® potatoes. Our fries and chips are made from premium potato varieties to offer authentic taste.